I don't get it, why do kids have to be so defiant? They grow up, and become independent and don't want their MOMMY walking them to class? I really think kids these days need more 'mommy' in their lives. They need to be TOLD mommy WILL be following you to all your 8th grade classes and you WILL like it. Mommy WILL walk you to 2nd and 3rd grade and you'll smile and ENJOY IT!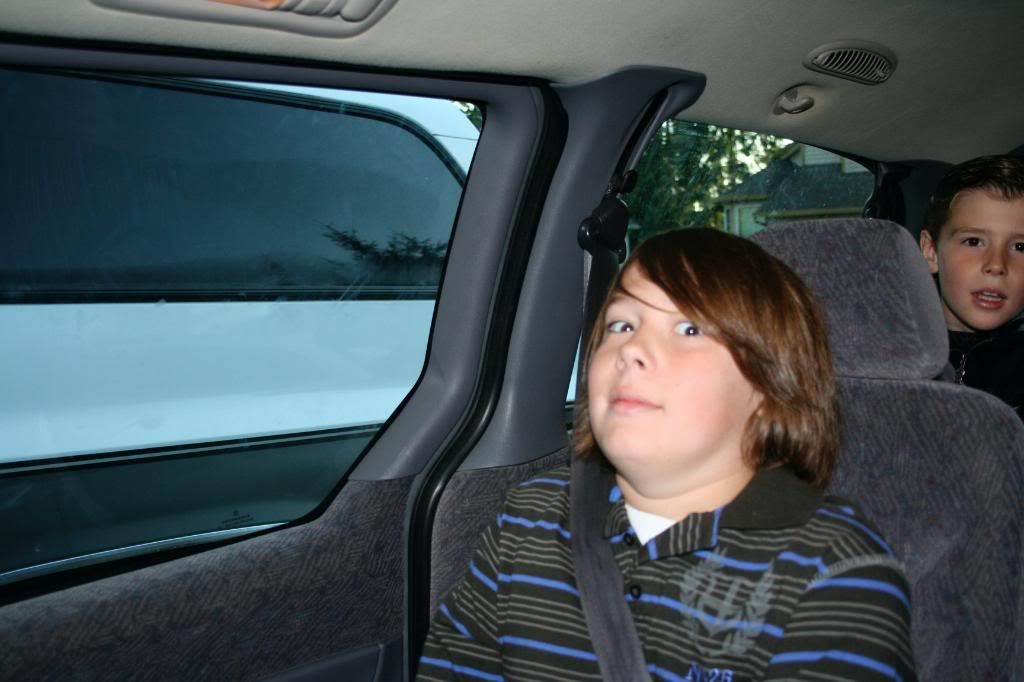 Bratty kids....






Austin decided last minute he wanted a ride to school, so we got in and dropped him outside by the crosswalk. It took everything in me not to scream HAVE A GREAT DAY PUNKINSEED!!!!! MOMMY LOVES YOU!!!! I think I'll save that for another day..



Josh(the 3rd grader) and Ryan(the *gulp* 4th grader) bot BEGGED me to let them out at the sidewalk and let them walk themselves to class. I was having NONE of that of course. I h ad my camera and my tissues all ready. Then, we approached their new school and the line of cars was UNREAL! Not to mention there was no parking anywhere. So, I asked them, how important it was that they got to walk themselves to class(very important).. so I said ok.. but ONLY because there was no way for me to park and get out etc. Thankfully,
dad was along for the ride, so I shoo'd them out of the car, equipped him with my camera and off they went. It was a huge trust thing for me, to allow Warren free reign with the picture taking. I was between a rock and a hard place though. He did great, I will say, he really did. I was proud. Ryan and Josh, affectionately known as 'the twins' made it to class.
Warren walked Josh to his class first, and took his picture
then walked Ryan to his class, and did the same..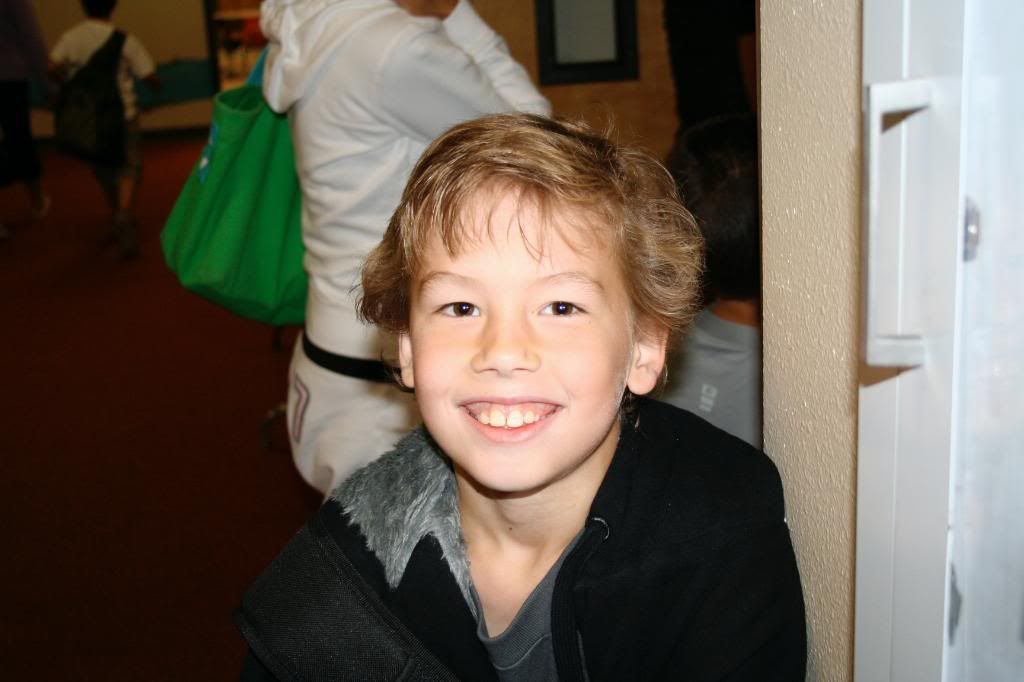 on his way back around, to come out, he had to pass by Josh's classroom door, and standing there in the door was a panic stricken Josh..
"dad! this is a 3rd grade class!!"
"Yes Josh, you're a 3rd grader now"
HUGE grin
"Oh YEAH!"
Poor guy!
But they're there, and hopefully doing fine, no, they are fine.. yeah I'm sure of it